Welcome to Mcmullan Studio. We believe
design is optimistic. We enjoy making people
feel good. We get a kick out of creating
dynamic places and unearthing solutions.
Based in London, our team creates architecture of all types and scales across the world. Whatever the project, we think every challenge has a perfect solution. To reveal it, we bring a disciplined passion for making the impossible, tangible. Empathy is at the heart of our approach. We immerse ourselves in other people's worlds to put them at the centre of our work.
This positive vision of architecture is shaped by studio founder Andrew Mcmullan. Creating renowned global projects for fifteen years, he has shown that innovative design comes from multiple flashes of insight. Today, he brings together eclectic ideas and thoughtful pragmatism to create beautiful, buildable projects for progressive clients. 
We work with people who want design to tell
their story and make a deep human impact.
Zooming in and zooming out, we see beyond the obvious to create original work with deeper meaning for a place and its people. Even when the path isn't clear, we never fall back on cliché or stale certainty. Instead, we dare to be generalists. Our breadth of perspective is our greatest strength. We connect dots that specialists are too close to see. Curiosity pushes us towards rigorous research. We question and test to exhaust possibilities and unlock creativity; constantly adapting to answer the challenges of tomorrow.
Together, we will turn constraints into opportunities to be more inventive – from initial concept to construction in the real world. Out there is where our best ideas belong; in the evolving cities and communities that inspire what we do. Wherever our ingenuity takes us, the people and the place will be our guide.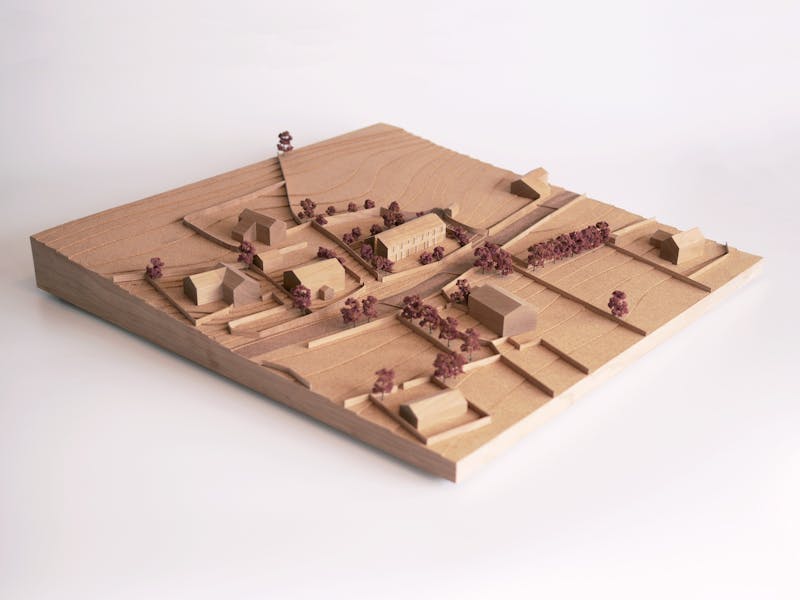 Andrew Mcmullan (Director)

Andrew Mcmullan is a British architect whose fresh and optimistic approach to design has helped create renowned global projects that make a deep impact on places and people.

For over 15 years, Andrew has chosen originality over convention by daring to be a generalist. Whatever the type or scale of project, he believes breadth of perspective, passionate curiosity and rigorous research, all emerging through deep collaboration, will always reveal the perfect solution – one that turns real-world complexities into triumphs of design.

In 2018, he founded Mcmullan Studio to evolve his positive vision of architecture. Based in London, Andrew leads his team to create beautiful, buildable projects for progressive clients who recognise the capacity of original design to transform people's lives.


Drawing on his senior-level experience leading projects at Allies and Morrison, Heatherwick Studio and HOK, he creates opportunities to add value to his clients at every stage of the design process. Andrew believes pragmatic challenges such as budget and environmental regulation can be the driving force for exciting architecture.

Andrew's passion for innovative design shaped award-winning projects in New York, Singapore, London and Shanghai. A graduate of the Architectural Association and Cambridge University, he has sat on international award juries and taught at Central Saint Martins, Bartlett School of Architecture and the Architectural Association. Andrew is a Fellow of the Royal Society of Arts.

Today, his studio creates ingenious yet meaningful ways to put people and places at the heart of every project.