Handcrafted garden sanctuaries for patients
Client: Horatio's Garden
On the map: RHS Chelsea Flower Show, London
Values: Sustainability, wellbeing, community, craftsmanship
Status: Completed
Horatio's Garden is a charity dedicated to creating and nurturing beautiful, accessible and sustainable gardens in NHS spinal centres for patients who would otherwise have little or no access to nature.
Mcmullan Studio designed a pod-like building for the organisation's first Show Garden at the 2023 RHS Chelsea Flower Show, designed by our long-time collaborators, Harris Bugg Studio. The project received a Gold Medal and the coveted Best in Show Award.
The Show Garden will later form the nucleus of a new, permanent space for Horatio's Garden at the Princess Spinal Injuries Centre in Sheffield – opening in 2024, which will benefit thousands of patients, relatives and NHS staff for years to come.
The wheelchair accessible Show Garden in London created a beautiful, immersive, restorative haven – the antithesis of a busy, clinical hospital environment. It was designed to give visitors to the RHS Chelsea Flower Show a sense of the hope and transformative effect that having access to a Horatio's Garden can have when coming to terms with a devastating and traumatic spinal injury.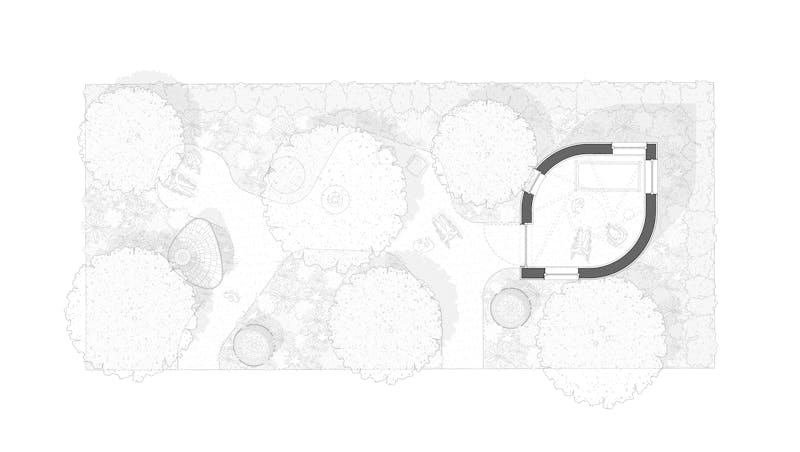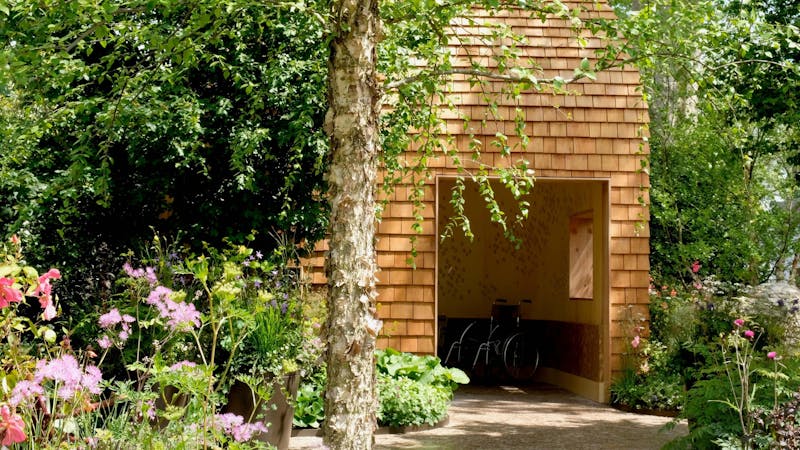 The garden room provides a cocooning place for physical and emotional shelter that immerses people in nature and can be used all year round.
We began our research by sitting beneath a tree canopy and watching sunlight filter through the leaves. Such subtleties of nature can have a transportive effect on people, particularly for those living in clinical environments with little access to sensory stimulation.
Mcmullan Studio spent many months meeting and listening to the whole Horatio's Garden community of patients, their loved ones, NHS staff and volunteers, to understand the needs and aspirations of everyone benefiting from time in a Horatio's Garden.
Our garden room is designed as a place to enjoy the sights, sounds and smells of the garden and be uplifted by them. It is a private secluded shelter where patients and their families can spend time together – where they can laugh or cry – yet they will never feel isolated. Sitting within the garden room, they will feel connected to the landscape and the community in the garden.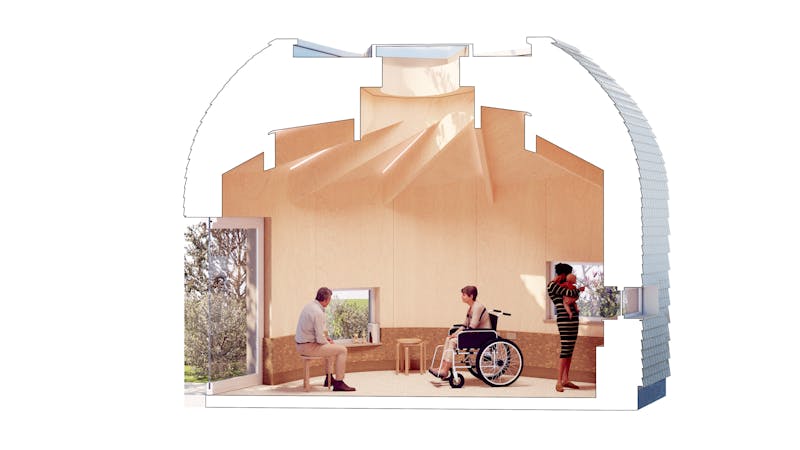 The timber structure features a stunning reciprocal roof design, specifically designed to address the issue of monotony and lack of stimulation experienced by patients who are confined to staring at hospital ward ceilings, particularly those who cannot move or lift their heads due to spinal injuries. The nest-like character of this structure drawing inspiration from elegant yet straightforward designs used in various traditional cultures.
The building has been crafted from high performing, sustainable and healthy materials, drawing on the latest in building biology research - from natural sheep wool insulation to formaldehyde-free plywood.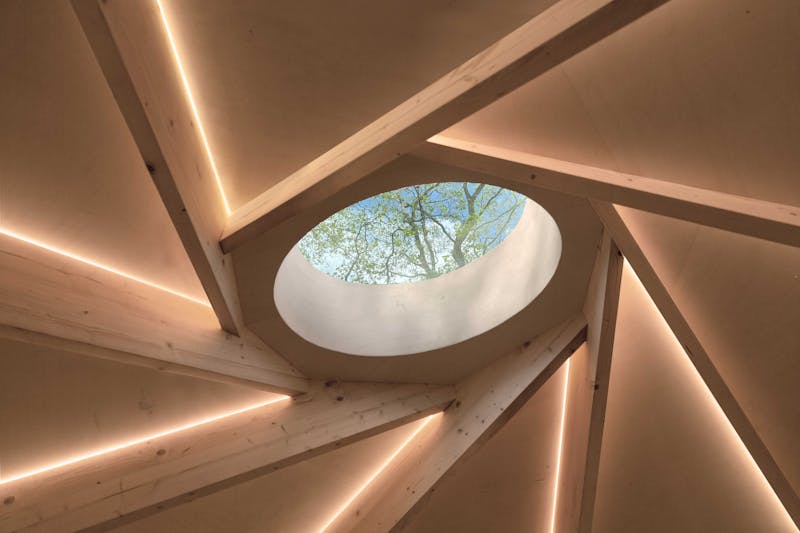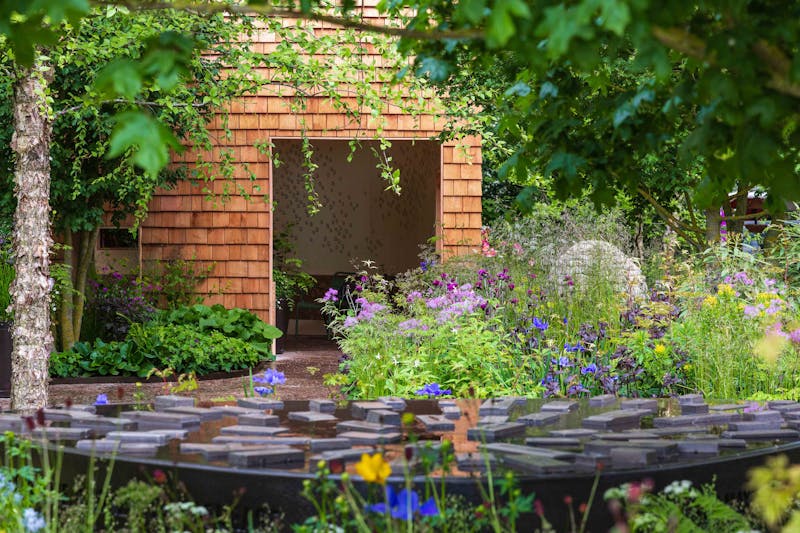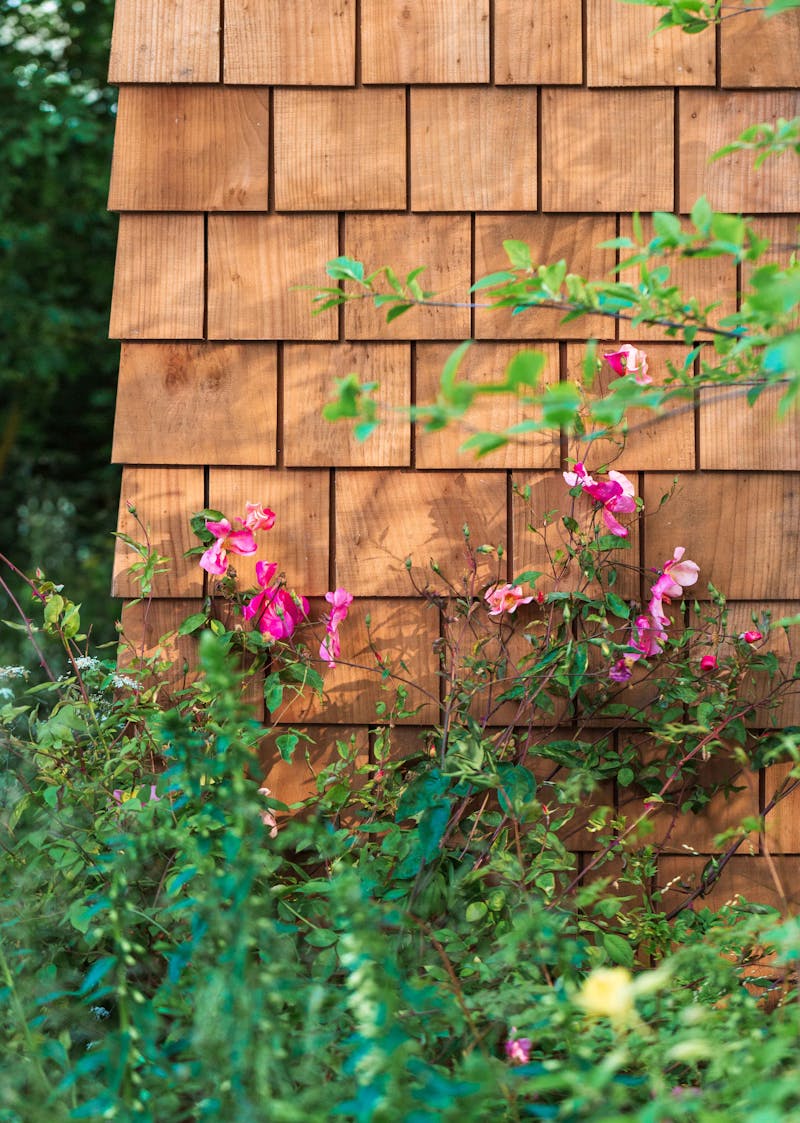 Every item of the 2023 show garden will be reused in the Sheffield space, which will transform a former car park to include additional garden rooms, also designed by Mcmullan Studio.
The design has been influenced by the stories, history and craftsmanship of the Sheffield region, connecting the building to its permanent home where it will serve thousands of patients, families and NHS staff each year in the second largest spinal injury centre in the UK.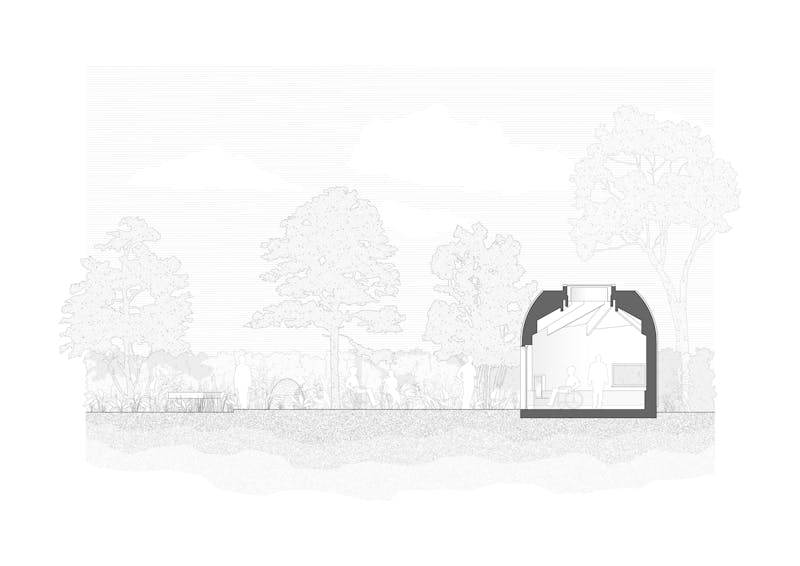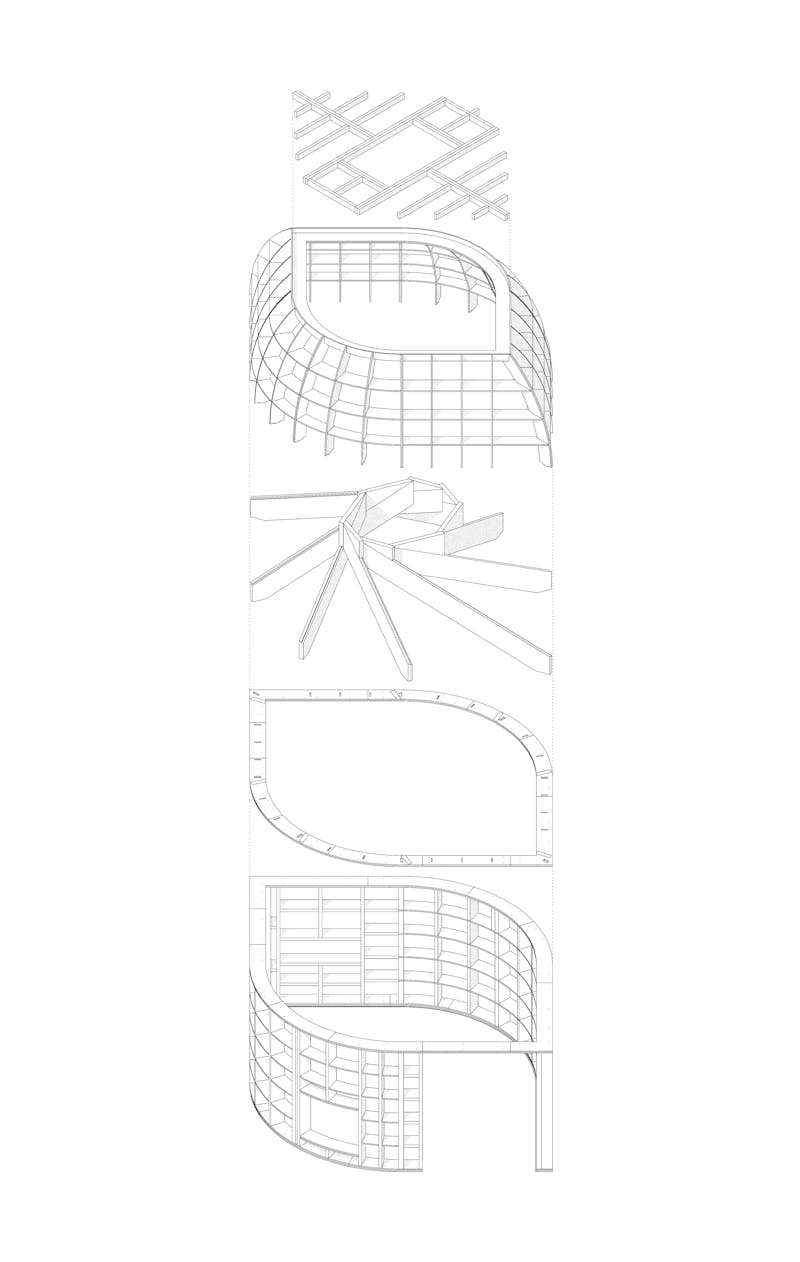 Photograph credits: Lucy Shergold and Stephenson&
Film credits: Stephenson& and Nyima Murry