Shaping the Future of Rural Business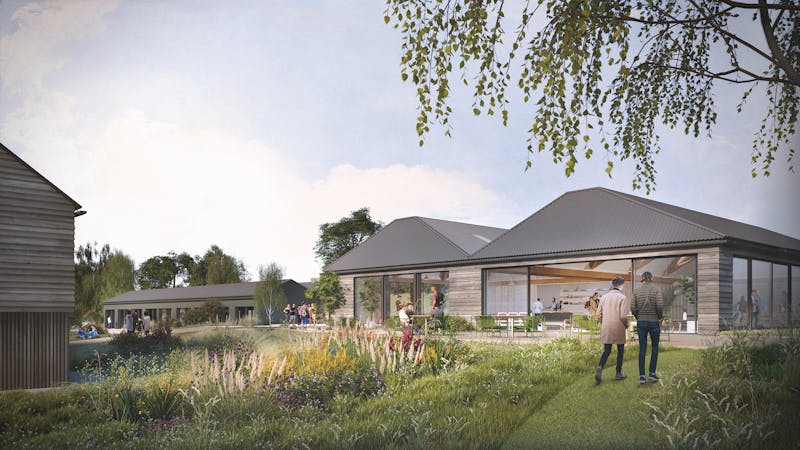 Client: Hatchery
On the map: Kent, UK
Values: Community, Sustainability
Status: Construction
What might a dairy farm and a modern workspace have in common? Rather a lot if we have anything to do with it. At the heart of both environments lies a desire to provide for and nurture community. Our design for Hatchery in Sevenoaks will draw on and champion its connective heritage and nature.
Located in a sensitive AONB, at its centre will be a loose collection of flexible workspaces that evolve out of the existing farm buildings and mirror their original multi- purpose design. We will create combination barns for modern entrepreneurs where a hayloft, threshing floor and cow house become a makers' lab, shared workplace and ideas space.
Building on its dairy farm legacy and Kent's role as the 'Garden of England', this purposeful project will celebrate productivity, personality and human industry in all its forms.
We will create flexible workspaces that transform, day to night, season to season, with small adjustments to everyday building elements. Exceptionally designed and supremely functional, a free-flowing mix of private, public and co-operative spaces will encourage entrepreneurs, farmers, makers, creators and locals to come together to generate ideas, enterprise and community spirit. Rooted in the local community, Preston Farm will be a million miles from soulless business parks.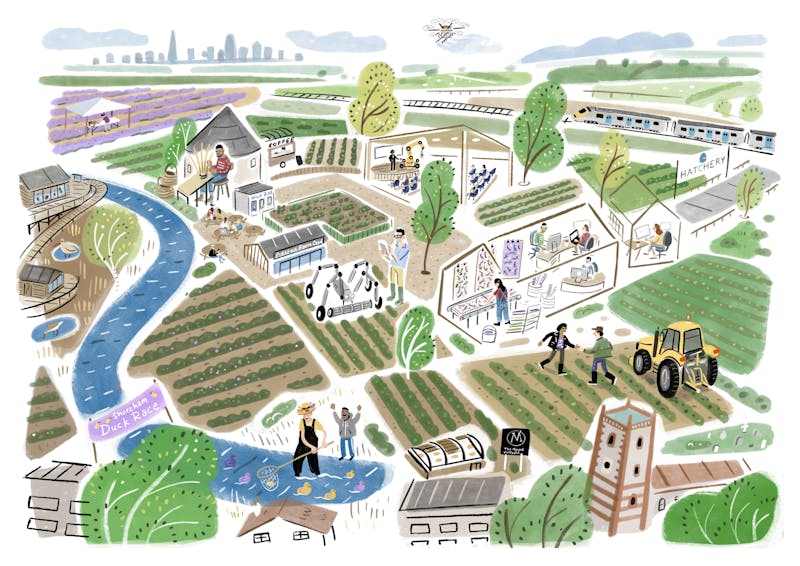 Inspired by the Ellen MacArthur Foundation's guidance on Circularity in the Built Environment, Hatchery will meet the environmental concerns of modern workers. Six key elements of circularity will be built into its fabric: Regenerate, Share, Optimise, Loop, Virtualise, and Exchange.
Local materials will anchor the farm in its surroundings. Modern methods of construction, including modular prefabrication, will help raise the bar for quality in rural workspaces. Like a waterproof hiking boot, the space will be robust and well-detailed with high-performance interiors and technology. Humble on the outside. Highly- tuned inside.
Sustainability at Hatchery also means creating rural communities that thrive for decades to come. It will connect the whole community to super-fast broadband, agri-tech innovation, a skills revolution, work opportunities and each other through its spaces, events and social gatherings. Preston Farm will hatch the rural communities of tomorrow.